Here is the profile of the first recipient of our new postdoctoral scholarship competition, Flora Nguyen Van Long, who is conducting her postdoctoral fellowship in pharmacy under the supervision of Chantal Guillemette. This scholarship is made possible thanks to the Fonds de cancérologie from Fondation de l'Université Laval. 
Flora Nguyen Van Long has had the ambition to work in the field of oncology since a young age, to contribute to the advancement of knowledge in human health and, above all, to have a tangible impact on the care of cancer patients. Flora completed an initial master's degree specializing in oncology and therapeutic innovations. She continued her training with a PhD in molecular and cellular biology at the Lyon Cancer Research Center in France. During her thesis, she identified two factors involved in the production of ribosomes as biomarkers for aggressive breast tumors. These discoveries initiated various projects within her research group, aiming to target these factors in aggressive breast cancer. This type of translational research, bridging the gap between clinical and fundamental research, has been decisive in her scientific career.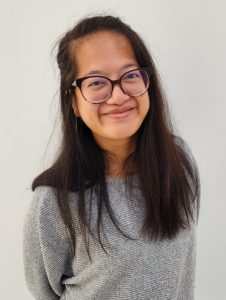 As a result, Flora decides to pursue her career in translational research in the field of precision oncology by undertaking a postdoctoral fellowship in the Canada research chair group in pharmacogenomics, with Dr. Chantal Guillemette. Despite starting during a pandemic, she leads a project on chronic lymphocytic leukemia, which is the most common type of leukemia in adults in Western countries. Her research aims to identify the metabolic vulnerabilities of leukemic cells as prognostic biomarkers, and the associated biotransformation pathways that could serve as new therapeutic targets to slow down or inhibit progression. Through untargeted metabolomics approaches, her work has highlighted that dysregulation of bioactive lipid metabolism constitutes a significant metabolic alteration in leukemia that could be pharmacologically targeted, in addition to being associated with resistance to anticancer therapies. 
To date, Flora has presented her work at around twenty conferences and scientific events, at both regional, national, and international levels, including several award-winning presentations. She has also contributed to the publication of nine scientific articles in peer-reviewed journals and received the first CRC fellowship awarded to a postdoctoral researcher in 2022, thanks to the contribution from the Fonds de cancérologie from Fondation de l'Université Laval. 
Flora's in-depth knowledge in oncology, her excellent interpersonal skills, as well as her rigor, perseverance, and spirit of collaboration and support, are put to use daily through her involvement in pharmacogenomics research programming and the supervision of student interns at all levels. She is an inspiring researcher and a fantastic colleague, whose contagious and almost constant laughter brings nothing but positive benefits!