Why choose CRC and Université Laval?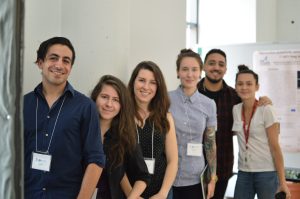 There are many reasons to join one of our research teams, but the main one is certainly the quality of the environment offered for the professional and academic development of our students, postdoctoral fellows and residents. The CRC offers a warm and welcoming environment to its students, as well as the necessary guidance to help them hone in on the knowledge and skills necessary to advance their career. Training the next generation of scientists is one of our top priorities, and our teams know how to transmit their passion and commitment to this goal.
To broaden our scientific horizon and foster the development of collaborations, CRC members are encouraged to participate in several scientific events, including lectures from international speakers and stimulating activities specific to each research area. These events are designed to foster the development of communication skills and to prepare students for their future scientific and professional endeavours. Students are encouraged to meet and exchange ideas, which promotes a dynamic student life and an atmosphere conducive to numerous collaborations between research teams. Thesis defenses are also an integral part of scientific life at the CRC and are an opportunity to highlight the remarkable achievements of our graduate students.
The CRC Executive Committee is also attentive to the needs and demands of students, and is always working with their elected representatives and frequently seeks ways on improving training and working conditions, through the use of regular surveys.
Student committee

The Cancer Group Student Committee (Comité Étudiant Regroupement Cancer, CERC) is composed of representatives from the various research sites affiliated with the CRC, which are elected at an annual general meeting (held in September) where all students and postdoctoral fellows are encouraged to take part. This is a great opportunity for each of our members to get involved in the daily life and organization of their research environment.
A fulfilling professional and social life
One of the CERC goals is to stimulate the scientific and social experience of our students in order to provide them with the most fulfilling experience during their time at CRC.
Academic activities
Seminars by prominent international researchers
"My Future in Science" (Mon avenir en Sciences) discussion workshops on career orientation and opportunities
"Zoom on cancer research" (Zoom sur la Recherche), an event aimed at making our science more accessible to the general public
The Student Science Day (Journée scientifique des étudiants, JSE), a mini annual conference allowing CRC students to present their work to the cancer research community in Quebec City, is a great training opportunity to prepare for international conferences. Prizes for best presentations include travel awards for such conferences.
Social activities
Monthly gatherings aka "5to7" (party nights, movie nights, barbecues, Halloween costume contest, escape rooms, etc.)
Outdoor group outings (bowling, skiing, sliding, hiking, ice-skating, karting, etc.)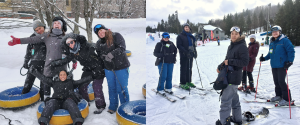 Support for students
The CERC is committed to representing all students and defend their rights in regular meetings with the CRC management. It is also committed to bridging the gap between students and their research infrastructure to better address student needs and improve their well-being. This includes welcoming international students, promoting the principles of equity, diversity, and inclusion (EDI), organizing information conferences/sessions, etc.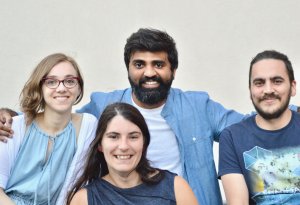 CERC shares CRC's values, which include:
Benevolence
Respect and fairness
Commitment
Responsible conduct of research
Excellence
Resources for international students
The office of student life (Bureau de la Vie Étudiante, BVE) at Université Laval welcomes, informs and supports students from outside Quebec in order to facilitate their integration. The BVE offers integration and discovery activities, a bilingual guide, a student matching program and one-on-one meetings to help with various administrative tasks and support them in their adaptation process.
The following resources provide useful information for newcomers:
To contact CERC:
ceregroupementcancer@gmail.com